Dental Technology
At Pacific Woods Dental we use modern, state-of-the-science dental technology to better provide you with safe and effective treatments in the shortest possible time!
INTRAORAL CAMERA
A wand-shaped handheld device, the intraoral camera takes hundreds of pictures per second that our computer uses to construct a detailed and accurate digital image of your mouth. Sometimes, this image is further developed into a digital impression of your teeth and gums.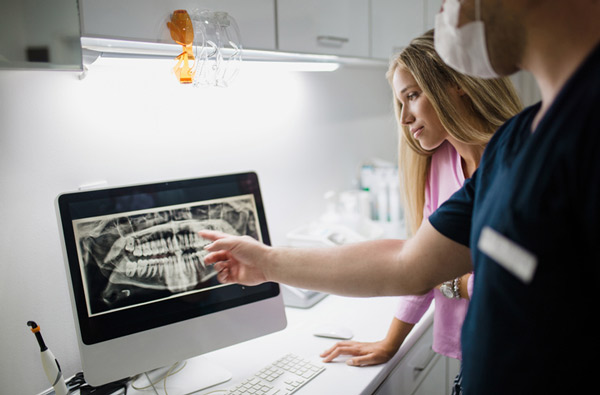 DIGITAL X-RAY
Unlike traditional X-ray systems that produce significant but safe levels of radiation and require film development, digital X-rays are safer and much faster in producing images. Moreover, we can instantly retake a new image if the previous one was too blurry or otherwise unusable. Digital X-rays are crucial in helping us diagnose the inner workings of your teeth, roots, and alveolar bone and identify any problems.
SCHEDULE YOUR APPOINTMENT
If you want the very best in professional dental care call Pacific Woods Dental at 503-292-5483 and schedule your appointment today!